C2C - Heated Cap Upgrade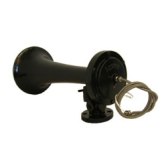 Trent Instruments have taken delivery of the first batch of heated caps which will be retro fitted to C2C fleet of vehicles.
This will overcome any freezing problems C2C have encounted and help to ensure a fully operational horn under any enviroment.
As part of this upgrade C2C have requested the decibel levels of their horns to be lowered due to an increase of customer complaints of loud horns.
C2C early decision should see there fleet complete for the winter season.