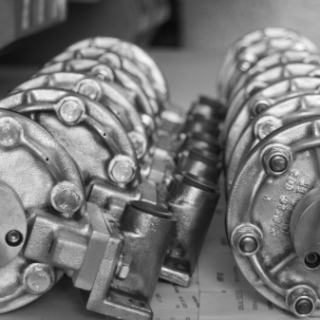 All Trent Instruments overhaul work is conducted to exacting internal procedures that guarantee compliance to relevant railgroup standards.
We have a fully equipped facility for the overhaul of most types of;
Pneumatic/Hydraulic Valves, Governers, Regulators and Pressure Switches.
Horns, Pressure Gauges and Associated Locomotive Equipement.
Calibrated Anechoic Test Chamber as well as a purpose built 5 Mtr Anechoic Test Room.
Ability to modify decibel output of horns.
Abilty to upgrade current horns to heated horns - adding protection from harsh weather conditions.
All overhaul / modification work can be certified.
Genuine Airchime spares.
We are regularly audited to GM/RT2450 for suppliers/manufacturers of Safety Critical products.
Requirements can be tailored to suit customer bespoke needs.
We are able to work closely with our clients - often executing 5 day turnrounds.
Planned maintenance contracts available - assist with control of costs.
Extend the life, and have traceable history of your product.
Please contact our sales team for further information.